Carpet & Upholstery Cleaning
Serving Los Angeles & Orange County
A great service experience! They showed up as estimated and went right to work. They told us what to expect and how to prepare for them. One thing that impressed me was that they do not use house water; rather bringing their own solution in from the truck. We had a back room done and they ran the hoses around the outside of the house to avoid any possible damage. Very professional and courteous throughout. We were several years overdue on the cleaning, with a new (not housetrained) puppy. Quite a challenge but they did a first-class job and seemed to really care about our satisfaction. Highly recommended!
Manny is great! He pays attention to detail and is very trust worthy. have two little dogs who's always having accidents at home and I rely on Manny to take away the stains and restore my carpet back to life. I definitely recommend Mark it Clean!
Called Mark It Clean to clean our carpets and couldn't be more pleased! Lucas arrived on time with his assistant, Pernell, and they started to work measuring immediately. Gave me an estimate which very reasonable and proceeded to work 2 hours until everything was done. Could not have been more pleased - stains that other carpet cleaners told me were "permanent" are now gone!

Thank you Lucas and Pernell - I will never call anyone else!!!!!
After 30 years of trying Carpet cleaning companies for my Property Management Company. I finally found a good one. Always on time. Does a great job and very economical. I have used them for units and my home. Great company.
Cleaning can be a burdensome task. 
This is especially true when carpet, furniture, and other types of upholstery are involved. 
Mark It Clean of Long Beach California is here to help!
 Let us assist by doing the cleaning for you, so all you will have to do is check the job off your to-do list.
With the goal of wanting to be the best in the industry and our company traits of professionalism and honest hard work, Mark It Clean would be the ideal choice for any of your cleaning needs.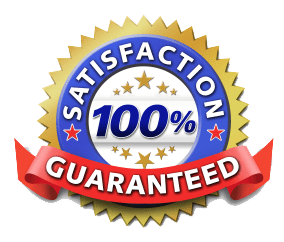 Mark It Clean guarantees customer satisfaction and visible results. 
We will take the time needed to do the job right and make sure it exceeds your standards. 
We place our reputation on the line with every single cleaning job that we do and are confident in our cleaning abilities and performance. 
We understand that every job is a reflection on our company and that nothing is more important than a satisfied customer. 
Contact us today for more information and to book an appointment for our services.
YOUR ONE STOP WATER DAMAGE & MOLD REMOVAL EXPERTS
CALL US NOW FOR A FREE CONSULTATION
Are your carpets dirty?
Are you wondering if a professional cleaner is going to be right for your situation?

The answer is invariably yes, and here are three reasons why:


You're Going To Save Time (And Money)

Have you ever tried cleaning your own carpets? 
It takes an insane amount of money on rental equipment. 
You're  guaranteed to waste at least a day on a job that you're never going to be completely satisfied with. 
Why are you putting yourself through that kind of stress?! 
You work hard, you should be enjoying your leisure time. 
Let somebody who does this job for a living take on the burden for you.
You're Helping Local Business
Most people don't realize it; but getting a carpet just right is a skill that isn't held by a lot of people. 
There are small business owners in your area that have built their entire livelihoods around this skill. 
You can help support them, thus boosting your local economy. 
You're still getting an excellent job done, so everyone wins in the end!
Health Benefits
The carpets in your home act as a filter for the air that circulates around the rooms. It is a little bit like the oil filter in a car. As the oil circulates it is filtered, and as the air circulates over the top of the carpet, some of the dust will be filtered out.