Keeping tiles and grout lines clean is one of the most grueling, time-consuming chores in a house. It's only a matter of time before grout lines become darkened with dirt and grime from routine use and daily exposure. And in the moist areas of the kitchen, bathrooms and laundry room, the grout lines are susceptible to mold.
With the best do-it-yourself, down-home, back-breaking cleaning, you'll still find it hard to get the grout lines clean and to keep them clean. Even sealed tile and grout surfaces get dirty and need a deep cleaning to restore them to their original, clean and shiny appearance.
Common household cleaners – even the ones formulated for tile and grout – often leave chemical residues behind that make the surfaces more attractive to dirt than before.
Our company's residential tile & grout services will relieve you of your tile and grout cleaning problems. Our professional team uses high-powered, professional-grade equipment to scrub through the grime. Our cleaning units work with hot water and environmentally friendly solutions. These loosen the dirt in the grout crevices and wash away residues on the tile and grout surfaces.
After the thorough scrubbing reveals the cleaned tile and grout surfaces, we use a vacuum with a high-powered rinsing cycle to finish the job, leaving the tiles and grout lines sparkling clean.
Call us for a free evaluation of your home's tile and grout surfaces, and we look forward to restoring your tile and grout.
Reasons Why You Should Hire Us for Your Tile Maintenance Needs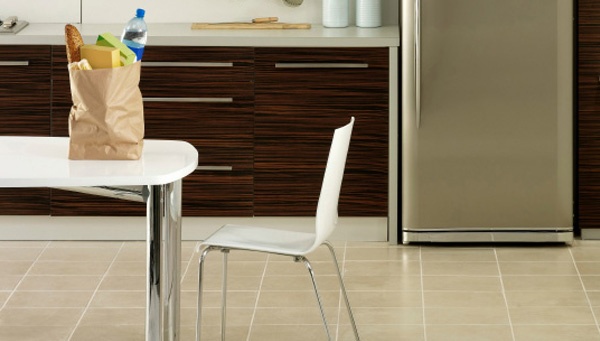 One of the common problems that the majority of individuals experience when dealing with their tile maintenance is finding someone to do the job for them. Looking for a professional tile cleaner online can yield to hundreds of results which can just be more confusing. In this case, what are the things that a homeowner should consider, and why would they even want to hire a professional cleaner to do this for them, if they can simply maintain their tiles with cleaning agents?
Tile Maintenance and Its Importance Explained
Even if you regularly clean your tiles, there may be dust particles and other organisms that can penetrate your tiles. An ordinary cleaner may not completely get rid of these microorganisms, which will eventually lead to further problems, mold and other health hazards.
A professional tile cleaner on the other hand, can help you get rid of all the microorganisms without damaging your tiles. These people are fully equipped with experience and knowledge in helping you clean and maintain your tiles the proper way.
Why Hire Us?
We are completely aware how difficult it is for you to find someone to trust when it comes to tile maintenance, which is why we're getting rid of that burden for you! Our group of professional tile cleaners have the experience and the knowledge that you're looking for. Our years of expertise in the industry will give you the peace of mind that we know what we're doing.
We don't just maintain and clean your tiles we make sure that you're completely satisfied with our service, and we're ready to serve you no matter what! Expect honest and top-notch quality service only from the best tile cleaning company this is because you only deserve the best from us.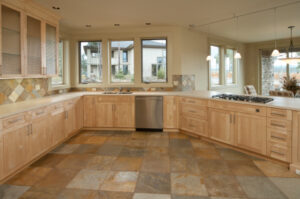 Most homeowners invest in durable tile and grout installation for their bathroom or kitchen to prevent damage when a little water splashes out of the sink or tub. However, even this type of flooring will require occasional deep cleaning. Professional tile and grout cleaning service from our team is the safest way to restore your floor's beauty.
The slightly rough surface of grout encourages many types of mold and mildew to thrive, especially in damp environments like the bathroom. While scrubbing with the right cleaning products can remove the mold, only our cleaning methods can remove the stains that their growth left behind.
Slick and polished ceramic tiles make it easy to wipe up soap scum and dirt. However, there are many stains that require extra effort to remove. The rougher surfaces of natural stone and frosted glass also call for more intensive cleaning methods. A thorough professional cleaning at least one a year will keep all of your tiled surfaces looking their best.
The Best Tile Cleaning In Long Beach CA
Busy homeowners usually lack the time needed for cleaning their tile and grout by hand at least once a month. Going a few months without proper cleaning will only cause more staining that isn't easily removed, even with plenty of scrubbing. Mopping works between deep cleanings, but it leaves plenty of dirt and residue that stains light colored materials. Hiring a professional to handle the monthly or semi-annual cleaning of your tiled floors will save you hours of hard work. There's no need to deal with sore knees and hands when we can complete the job for you.
The appearance of a bathroom or kitchen often hinges on the appearance of its tile floors and walls. Poorly maintained tiles can throw off the appearance of a nicely decorated room. While tiles are quite versatile, they quickly become dirty, so it is important to clean them regularly. Our professionals can take care of this dreaded chore so that you can maintain your tiles with ease.
Why Cleaning Your Tiles Is Important
Tile flooring is often located in areas of the house that receive the most traffic, such as the kitchen floor or the bathroom shower. As a result, dirt, food particles, and mold can quickly stain your tiles and grout.
Regularly cleaning your tiles saves you money in the long run. Tiles made from expensive materials can be ruined if they are not periodically serviced. Stains that should be temporary become permanent when homeowners fail to properly clean their tiles.
How We Can Help
Because tiles come in many colors, textures, and materials, generic cleaning solutions are inadequate for cleaning the tiles in your home. Inexperienced cleaners can make the costly mistake of applying the wrong cleaners to your floors or bathroom wall. Whether you have porcelain, vinyl, or stone tiles, we can identify the best technique for treating your tiles.
Even well-maintained tiles can seem dingy if your grout is unkept. Yet many busy homeowners skip this important detail because cleaning grout is a tedious task. Grout stains are unsightly yet difficult for the average homeowner to remove, even after hours of scrubbing. Our professionals have the equipment that is needed to efficiently and thoroughly clean the grout between your tiles.
While tile floors are durable, cleaning them thoroughly can take hours. And even after the time and effort it takes to get those tiles spotless, stubborn grout stains can seem impossible to remove. If you have tiles and grout that are overdue for a cleaning, put that toothbrush away, and let our professionals do the work.