Air Duct and Dryer Vent Cleaning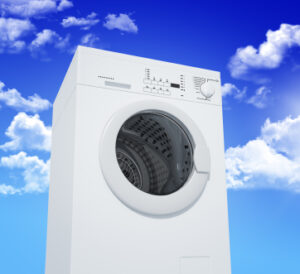 An unclean air duct system can be a haven for germs, allergens, dust and airborne irritants in your home.
Air ventilation systems pull air from interior rooms of the home to clean, heat, cool and condition the air. This same air cleaning process leads to the collection of airborne particles along the interior walls of the ventilation system's ducts.
The dust, dust mites, pet dander, allergens, pollutants, bacteria, mold and mildew extracted from the air soon become lodged along the air duct walls. As the air continues to flow through the ducts, the debris only spews back into the home's circulating air.
Many homeowners are concerned about the quality of air in their homes.
Dirty vents result in poor air quality that can have an adverse effect on their health and the health of their family and pets.
Dryer ducts and vents are also susceptible to debris buildup.
Moist air from the dryer carries airborne fabric fibers that escape the lent screen into the vent. As the air dries, the particles settle on the dryer's vent walls.
Over time, the lent builds up, and if left unattended will eventually clog the whole line.
A clogged dryer vent poses a fire hazard. The hot, trapped air only gets hotter, and the flammable lent can easily catch on fire.
Our company's quality air duct and dryer vent cleaning service includes a thorough deep vacuuming of the air ducts and dryer vent.
We remove all the debris and clean the air duct and vent walls, leaving nothing behind.
Call us for routine air duct cleaning to improve the air quality of your home or for dryer vent cleanings to increase your dryer's efficiency and reduce the risk of a fire.