Area Rug Cleaning technicians are experts



in removing dirt, dander, pollen, and all other nasty things that are lying on your homes area rugs.
The more dirt and other debris lays on your carpets it will damage area rug fibers.  An area rug cleaning should be done every 1-2 times per year.  Mark It Clean in Long Beach, CA can do a free estimate on how much it may cost to clean your area rug.   Call Mark It Clean at 562-726-2929 to schedule a walk through.
Efficient cleaning is essential.
There is a lot of competition out there so that is why Mark It Clean concentrates on reliability, knowledge, performing the task efficiently and effectively, and offering 100% customer satisfaction.
We have over 100 Reviews and we are proud of that! 
Mark It Clean works on advanced green commercial carpet cleaning.
Our goal is to provide all offices with a clean and healthier work place while only using eco-friendly and safe cleaning solutions.
We have high standards in ensuring your staff or customers don't have asthma attacks or allergic reactions to any cleaning agents.
People will also not have any skin irritations from green cleaning agents as well.
Here are the 4 main benefits of an area rug cleaning in your home:
1. Dirt, Debris and Bacteria Removal
We recommend to vacuum weekly to limit dirt accumulation on your homes area rugs. Having a routine area rug cleaning will protect area rug fibers in your home so area rugs will last longer and be protected.
We can also put a protector on the area rug after we finish helping protect you from future stains.
This will make your area rug smell better.
2. Area Rug Stain Removal
A professional area rug cleaning will remove all stains that are lying around.
We have top of the line equipment that suck up all moisture and help lift the stains out.
Our safe non-toxic cleaning agents can target the stain for removal.
We will remove those pesky coffee spills, mud from foot traffic, and any other stains that may bug you.
3. Reducing Area Rug Fading
Area rugs may fade over time due to foot traffic and light.
Area rug fibers can be damage because of the lack of vacuuming and professional cleaning so if you do those things routinely then it will help avoid colors fading on your area rugs.
4. Adding Life to your Area Rugs
Routine area rug cleaning will make area rugs last a lot longer. Getting rid of sharp particles and debris will protect the area rugs and will hopefully make them last for years.
Area Rugs area a huge investment so protect them with routine area rug cleanings with Mark It Clean cleaning professionals.
Benefits of Area Rug Cleanings for your Family
Health
It's proven that a clean home builds your immune system and will protect your family.
Appearance and odor matter. Your family will just be happier living in a clean and beautiful environment.
Improve Indoor Air Quality
Area rugs acts like a filter so it's important that you keep it clean. Whatever is in your area rug is what you are breathing. Dirty area rugs can trigger asthma and allergies. You also want a good area rug cleaner that uses non-toxic safe cleaning solutions. Cleaning with toxic chemicals will trigger asthma attacks and allergic reactions.
Less Call In Sick Days from SCHOOL
Kids who live in a healthier environment will have a healthier immune system and will get sick less.
Area rugs are such an awesome addition to your home and it adds so much life and color.
Area rugs can cost a lot so why try to do it yourself and chance discoloring or damaging the area rug.
Protect your expensive investment by hiring a professional area rug cleaner that knows how to clean your area rug and are experts on knowing what cleaning agents are needed depending on material and dyes.
We will be able to pick up and drop off the area rug looking better than ever.
Mark It Clean is certified and insured and we offer protection on all rugs so you can trust we will return it like new again.
Call Mark It Clean at 562-726-2929.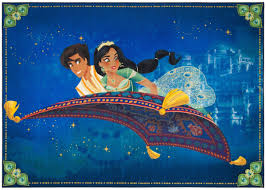 We will give you a detailed plan a price for your area rug cleaning needs.